Enid Veterinary Services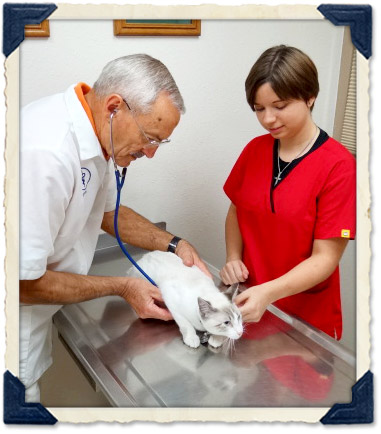 Wheatland Animal Clinic is a full-service Enid animal hospital committed to protecting the health and well-being of your pet. Beyond our comprehensive wellness examinations, we offer a full range of services, including allergy and dermatology treatment, glaucoma prevention, nutrition counseling and prescription diets, exotic pet and avian care, and more.
Below, you'll find an overview of the Enid veterinary services we offer. For more information please give us a call or visit our full website.
Pet Wellness Services
Wellness Exams
Balanced Vaccinations
Puppy & Kitten Care
Senior Pet Care
Flea and Tick Prevention
Heartworm Prevention
Exotic & Avian Pet Care
Health Maintenance Services
Internal Medicine
Glaucoma Prevention
Allergy & Skin Treatment
Oncology
Behavior & Nutrition Counseling
Prescription Diets
Reproductive Medicine
Dentistry
Diagnostic Services
Digital Radiology
In-House Laboratory
Client Services
Microchip Pet Identification
In-House Veterinary Pharmacy
Pet Boarding
Referrals
End-of-Life Planning
Veterinary Surgery
Spays and neuters
General surgery
Laser surgery
Cancer surgery
Cesarean sections